RESPONSES… LOL
Opeyemi Adams has this to say;
SENSE OF HUMOR
While growing up, we were told there are 5 Senses (organs) but they never made mention of HUMOR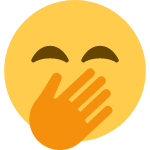 Humor is synonymous to FUNNY (My feeling lol)
To me, Having a good sense of humor will make you relate with people more, people feel free around you and know there won't be a moment of dulling when you are around.
Still trying to discover my 6th Sense; The SENSE OF HUMOR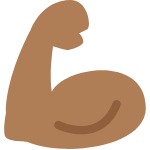 Thanks
ADAMS, Opeyemi Habeeb
Aina Bisola has this to say;
A sense of humor entails being funny, or amusing.. Humor is often used as a means of coping with stress.. A person with a sense of humor makes others laugh, entertains… A person who has a sense of humor will be able develop and maintain a cordial relationship with people, while dealing with his or her problems in a healthy way.
Aina Bisola..
Adesina Iteoluwa has this to say;
Sense of humor is the ability to see the fun in every situation. It is the capacity to make people smile & laugh even in the toughest of situations.
Benefits
– Sense of humor gets people attracted to you.
– It makes people always feel at ease around you .
– It helps to develop and build a good relationship with people.
– It makes it easy to go through this annoyingly humorless world (she didn't take it this personal o). lollll.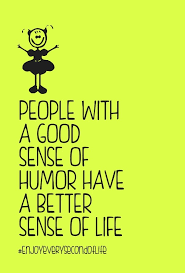 Another perspective from Abdulsalam Mubarak ;
Having a good sense of humor is important because it makes life "lighter"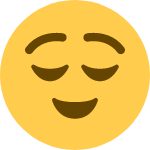 BENEFITLife doesn't always seem bad once you have a good sense of humor…..like Broda Shagi once said "a good sense of humor is equal to the good education".
Thank you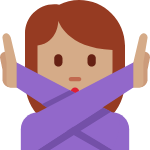 ‍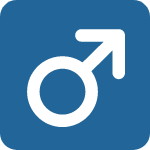 And lastly,  our fresh KWASU graduate, Miss Abdulraheem Tawakalt  has this to add;
Sense of humor is one of the most important human qualities..Good sense of humor makes you relate better with people and build good relationship.
The happiest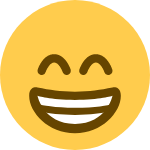 people tend to lead healthier lives and a better social relationship… It also helps to reduce stress and keep an optimistic attitude…
Overall, several benefits have been listed, trust me even from the medical point of view.
Extroverts may find this easier but it's a skill that can be learnt, an attitude that can be built and a life that can be lived, you don't have to be a basket mouth, or Bovi, or Woli agba or any of those .
Awaken your 6th sense; the sense of humor.
Thank you
I am Fatoye, John Oluwasegun, ever cheerful, ever influencing my environment with such contagious bold smile and positive spirit. Life's good!
Watch out for our School outreach to Basin College, Basin road, Ilorin, Nigeria on Tuesday, 12th of June, 2018.
Yattiyr !